Media Planner
Data-driven recommendations for the perfect plan
Fast and perfect belong together. Compulse 360 automates custom omnichannel advertising proposals with machine learning so that you can plan more campaigns in significantly less time.
Schedule a demo
Surprise yourself with how much you can do
Accelerate sales cycles and engage more clients without losing the attention to detail that sets you apart. It's deliberately better tech for omnichannel advertising proposals that leaves you more time for the deep, strategic work that grows your business.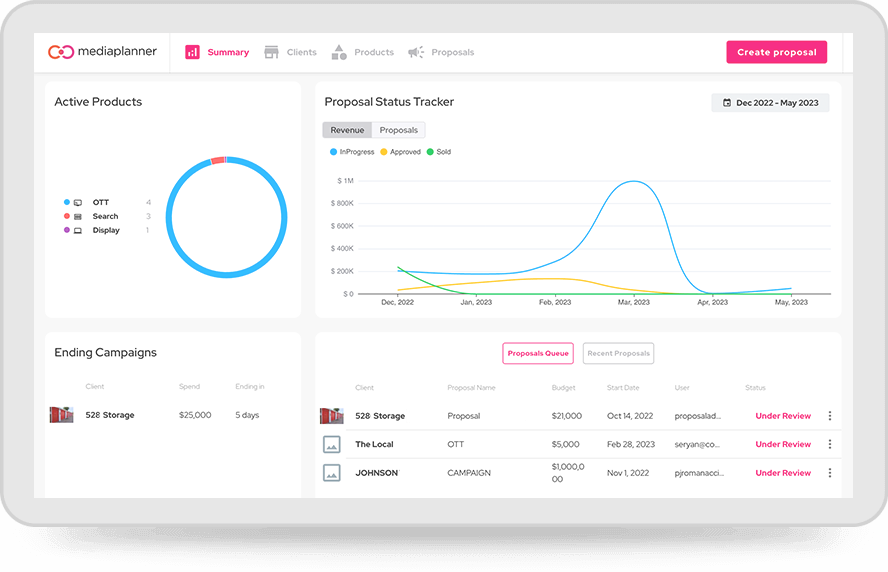 Smarter: Recommendation engine with machine learning for the perfect media mix
Faster: Custom omnichannel proposals in minutes, not hours
More flexible: 100+ martech integrations to work in any environment or to replace your current stack
Planning is only part of the job
So it's only part of what Compulse 360 does, too. See how our all-in-one martech platform powers perfect delivery and insightful analytics, fully integrated with 100+ APIs.
Expert care when you need it
Our expertise is your expertise
Get in touch and let's talk about how we can work together to optimize your digital marketing — from planning all the way to analytics — with the right technology and the right thinking. We have the solutions local media and agencies need to get more out of both programmatic and linear.
Let's get started