Platform
All-in-one martech built for growth
Compulse 360 combines planning, execution, and reporting into one omnichannel advertising platform built to save time, ensure quality, and drive profit and performance for local agencies and media companies.
Try Compulse 360
Essential digital advertising solutions, simplified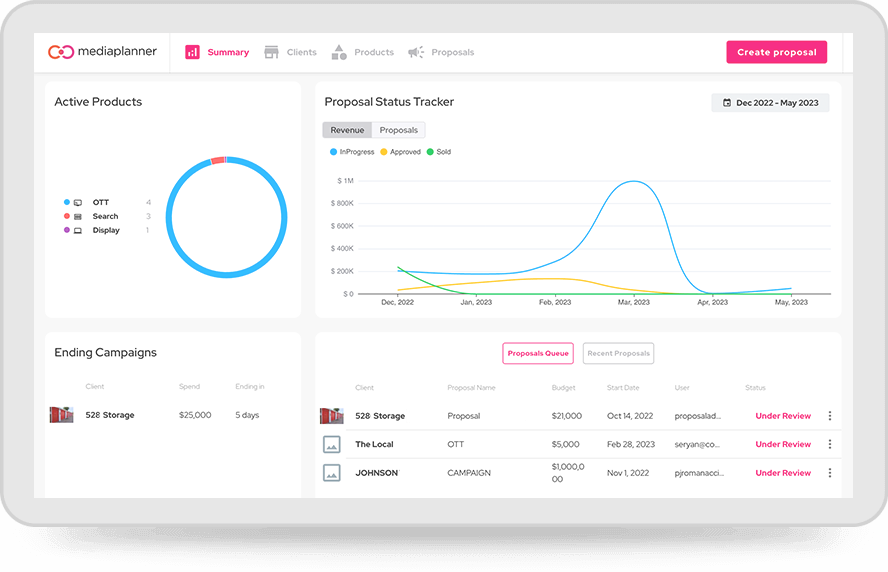 Unified
One platform for every channel and easy-to-use analytics to make data-driven omnichannel marketing fluid and simple
Localized for impact
Run local omnichannel campaigns at scale with a solution that was designed to make local advertising profitable and effective
Transparent
Know the true cost of each impression with full clarity and get rid of excessive media fees, arbitrage, and other wasted money
Market-leading
100+ API integrations with leading martech and SaaS delivery ensure Compulse 360 is always at the forefront with the best tech
Powerful tools for end-to-end ad ops
From the initial proposal to metrics that are a cause to celebrate, Compulse 360 makes great omnichannel campaigns easy, scalable, and profitable.
Improve with data on your side
Our expertise is your expertise
Get in touch and let's talk about how we can work together to optimize your digital marketing — from planning all the way to analytics — with the right technology and the right thinking. We have the solutions local media and agencies need to get more out of both programmatic and linear.
Let's get started