LEGAL
COMPULSELEGAL
CompulseLegal provides expert, state-of-the-art marketing services that give law firms and solo attorneys the competitive advantage they need to attract clients, build visibility, and grow revenue.
The CompulseLegal team will be attending The Business of Law Scottsdale, Arizona November 9-11, 2023, presented by National Trial Lawyers.
Use Med-Pro to create customized HIPAA-compliant patient audiences based on insurance billing codes and reach consumers based on their medical conditions, medical procedures, and prescription history.
CompulseLegal is a proud member of:
CompulseLegal is actively involved with the following:
Join 30,000+ advertisers using the Compulse 360 platform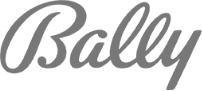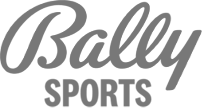 65%
Of law firms spend most of their marketing budget on online marketing.
(Source: Clio)
Why Choose CompulseLegal? 
CompulseLegal is marketing for lawyers by lawyers. Not only will you work with attorneys that understand your business, you will also work with marketing experts that know how to get you results.
What Services Do You Offer?
As a legal marketing company we specialize in providing all types of marketing services for lawyers. Including OTT, CTV, social media marketing, programmatic advertising, web design, email marketing, and much more. 
Work With Our Legal Marketing Specialists Today
CompulseLegal is proud to offer top-tier media buying services for attorneys. Contact us today to get started.
The biggest marketing mistakes lawyers make
5 ways lawyers can reach new clients
How to help clients find your personal injury law firm
Why even lawyers should use social media